Many years ago, a brilliant idea came to Wilbert Mollel, who then created the 'Kiliwarriors,' an astounding team aiming to transform ordinary lives through the once-in-a-lifetime opportunity of conquering the tough heights of Mount Kilimanjaro.
In 2012, Wilbert crossed paths with Gerry Analytis, where they discovered an equal passion for mountain expeditions and unforgettable experiences. They decided to join their expertise to form Kiliwarrior Expeditions, infusing even more immersion, lasting memories, and transformative journeys into their trekkers' expeditions.
With a perfect blend of Canadian organization and Tanzanian heritage, Kiliwarrior Expeditions is more than just a group of people—it is a community. Our passionate professionals guide you in turning your ambitious dream of standing on the majestic Roof of Africa and conquering Mount Kilimanjaro into a reality.
Renowned for providing exceptional safety standards, superior service quality, and an uncompromising attention to detail, our elite team stands as the principal outfitters for those who dare to reach new heights. Our meticulous preparations and strategies have earned us a 94% success rate, of which we are immensely proud.
Kiliwarrior Expeditions
A Canadian based company with Tanzanian roots
A Kiliwarrior is a dedicated member of our team, a devoted professional with one goal in mind: to help you achieve your dream and climb Mt. Kilimanjaro, to stand on the Roof of Africa.
With superior quality, safety, service and great attention to detail, our team of experts is recognized as the premier trekking outfitters for helping people, like you, reach the summit of Mt. Kilimanjaro. We are proud that through our careful preparation and planning, we have achieved a 94% success rate.
YOUR KILIMANJARO JOURNEY
We highly recommend and treasure the 9-Day expedition along the lesser-known Lemosho-Western Breach Route. As opposed to other established routes, this climb remains untamed, challenging, and astoundingly picturesque, making it an unforgettable journey. Your climb begins amidst the lush vegetation of the Rainforest Zone, encompassing landmarks such as the imposing Lava Tower, and the Western Breach. Thus, after a week of exhilarating hiking, the ultimate reward awaits: the peak of Kilimanjaro on Day 7.
ALL-INCLUSIVE PACKAGE
Our success comes from our attention to detail, and our All-Inclusive Package includes the services of highly trained guides and porters, state-of-the-art equipment catered to the needs of hiking Mt. Kilimanjaro. It also includes a Personal Day-Pack Porter, special equipment package, hotel accommodation before and after your climb, and all your meals, carefully prepared to provide you with the necessary energy and nutrients to reach the peak.
Contact us today to start planning your life-changing adventure.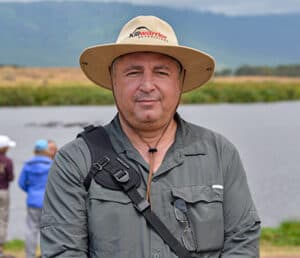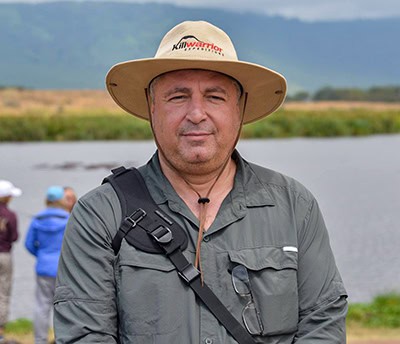 GERRY ANALYTIS
FOUNDING AND MANAGING PARTNER
Operating from Montreal, Canada, Gerry Analytis, along with his son Tom, meticulously coordinates and plans all Mount Kilimanjaro treks, custom safaris, and gorilla treks. They work hand-in-hand to ensure every adventure is carefully structured and seamlessly executed.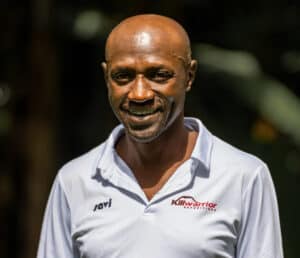 WILBERT MOLLEL
FOUNDING AND MANAGING PARTNER
Born and raised in the stunning Ngorongoro Crater highlands, Wilbert, a Maasai warrior, has over 15 years of climbing experience. He has conquered Mount Kilimanjaro over 200 times, ascended Mount Meru more than 20 times, and even successfully scaled Argentina's Mount Aconcagua.
His credentials include a Mountain Guide Diploma, certification in Wildlife Management, East African Flora and Fauna, and Wilderness and First Aid Response, with a US-recognized CPR certification. Equally proficient in English, French, and Maa, Wilbert ensures a globally inclusive and enriching climbing experience.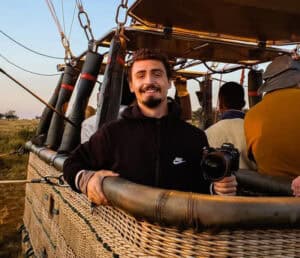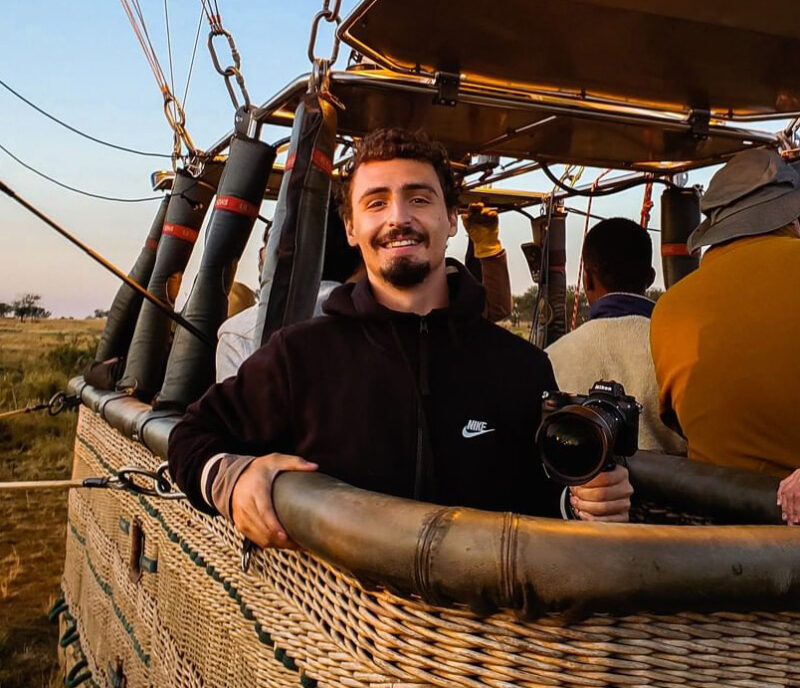 TOM ANALYTIS
MANAGER
Our manager Tom operates from Montreal, Canada. He is the primary contact handling all Kiliwarriors' emails, social media, and reservations. Each year, he embarks on multiple trips to Tanzania, ensuring that our expeditions and safaris are running like clockwork.
Tom loves wildlife photography. He also enjoys hiking Mt Kilimanjaro and soon to be other mountains / trails around the world. Thus far, he has conquered Kilimanjaro three times. With each ascent, his passion for climbing only grows stronger, and he eagerly anticipates more expeditions to give him more climbing experience up Kilimanjaro.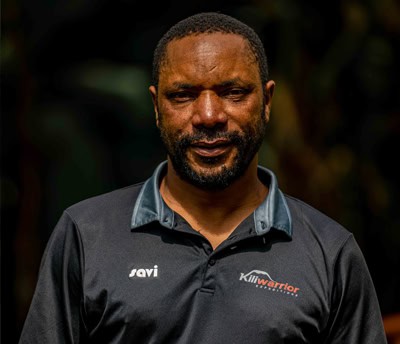 HOSEA
HEAD GUIDE
Part of the Chagga Tribe, he was born and raised below the slopes of Mt. Kilimanjaro. Hosea has climbed Mt. Kilimanjaro over 150 times and has climbed Mt. Meru over 15 times.
Fully Licensed Mountain Guide,  diploma in Wildlife Management and Flora and Fauna of East Africa. Certified Wilderness and First Aid Responder. CPR (Adult and Child) from National Outdoor Leadership in USA. Fluent in English and Kipare.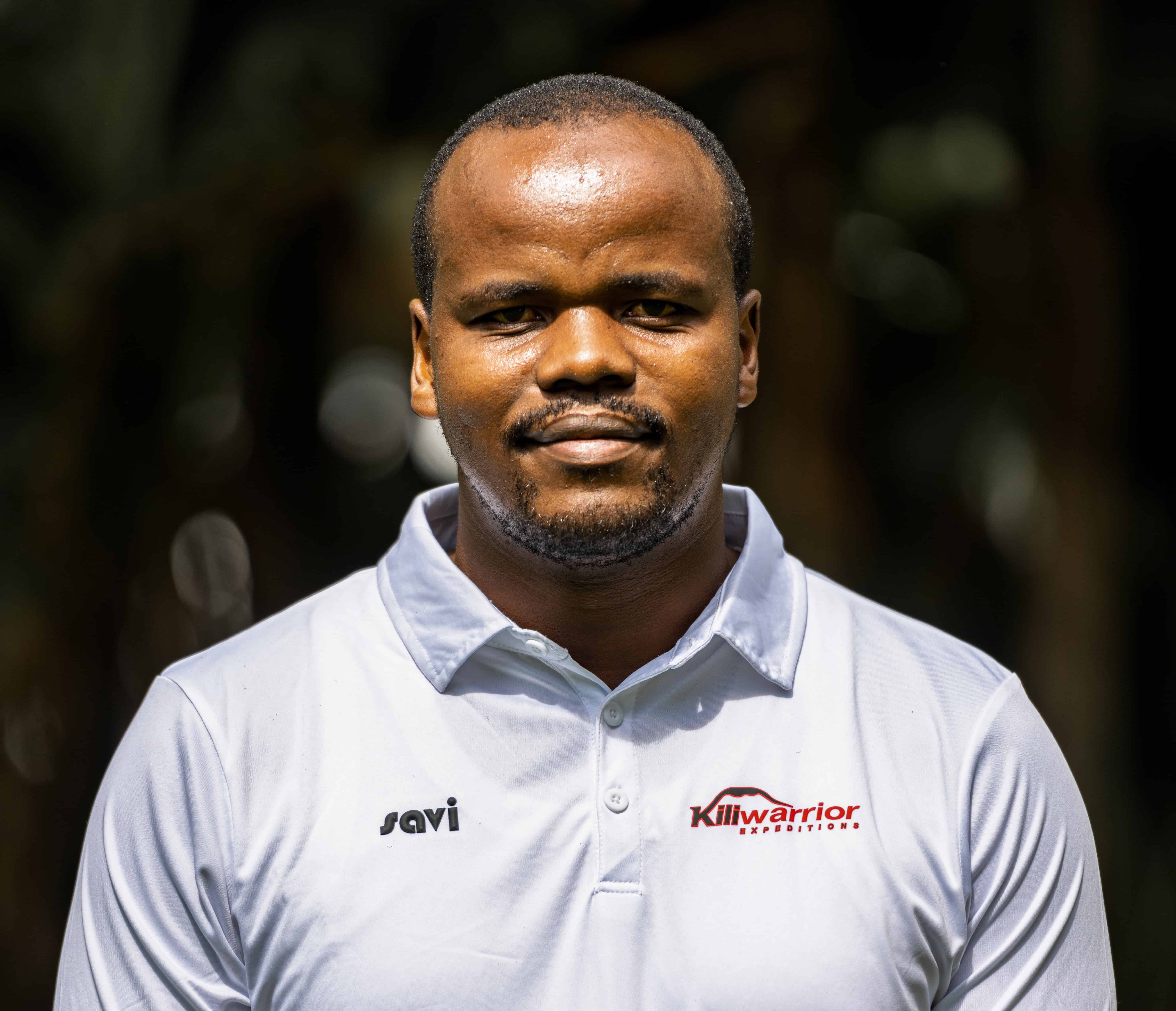 SHEDRACK
HEAD GUIDE
Maasai warrior born and raised on the slopes of Mt. Kilimanjaro. Started climbing Mt. Kilimanjaro over 10 years ago.
Fully Licensed Mountain Guide Diploma in Wildlife Management and Flora and Fauna of East Africa. Certified First Aid Responder from Tanzania Red Cross Society. Fluent in English and Maa.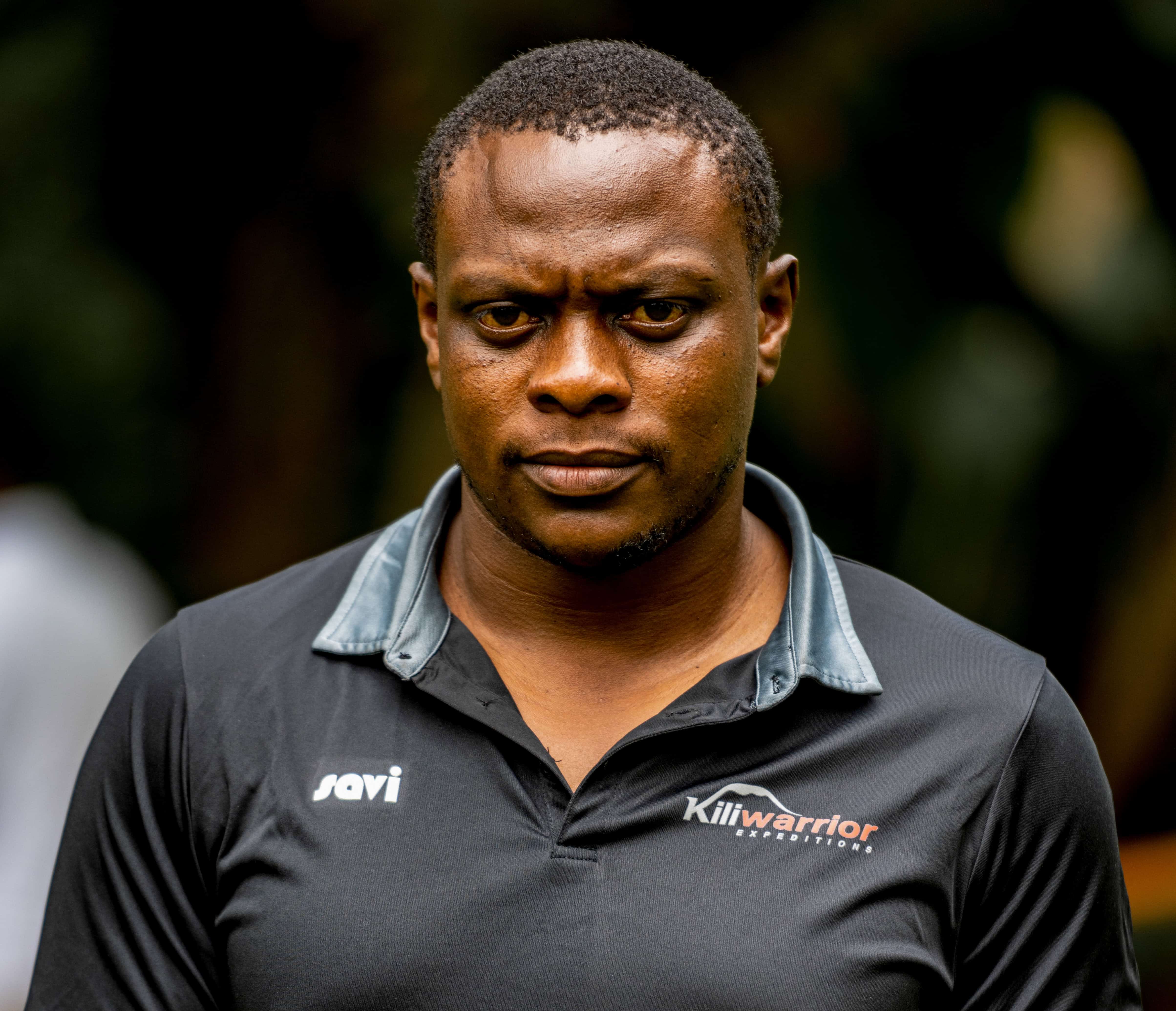 EFATHA
HEAD GUIDE
Maasai Warrior born and raised on the slopes of Mt. Kilimanjaro. Started climbing Mt. Kilimanjaro and Mt. Meru over 10 years ago.
Assistant Guide certified by Mt. Kilimanjaro National Park Board. Diploma in Wildlife Management and Flora and Fauna of East Africa. Certified First Aid Responder from Tanzania Red Cross Society. Fluent in English and Maa.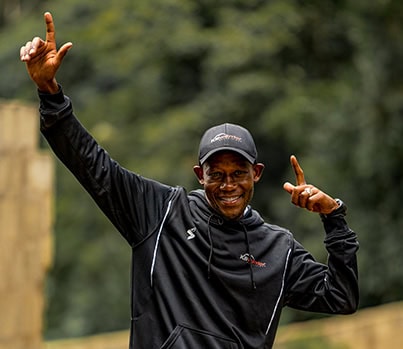 LOUIS
Head Chef
Also known as "Mama Louis" – Louis is known for having the freshest and tastiest food on the mountain. He cooks all his meals with fresh ingredients, and makes sure to provide enough food for the entire climb to eat throughout the expedition. Many of our climbers ask him to get him to write some of his recipes down or even create a recipe book.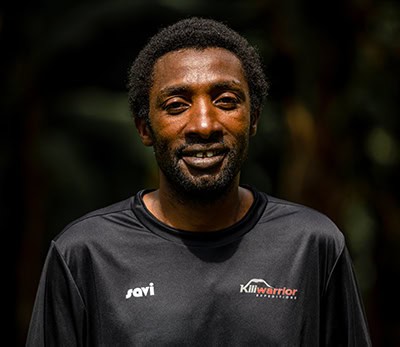 KANINI
Senior Head Guide and Entertainment Director
From waking you up in your tents in the morning, to serving you food in the mess tent, and joking around with you on the trail during the day – Kanini is always around making sure everything on the climb is running smoothly.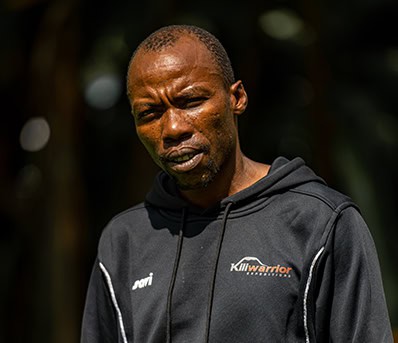 KILONGO
Camp Manager
Kilongo is our team member that is designated to manage the camp site. He helps all our porters and team members dismantle the campsite in an organized fashion, transport the equipment to the next campsite, all to get it set up by the time you arrive in the evening. Camp Manager is a vital position on our team.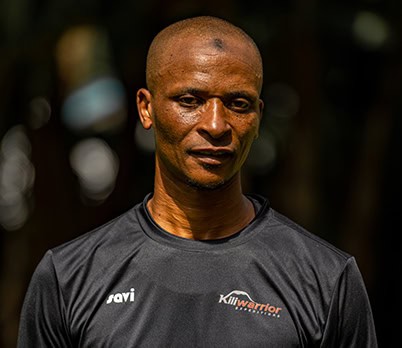 JUMA
Chef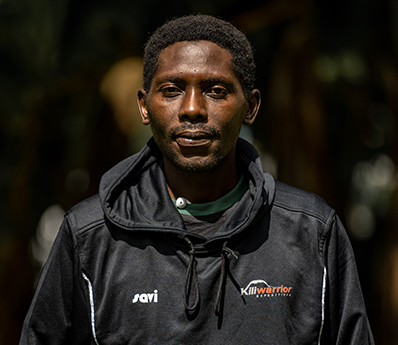 NSAJI
Guide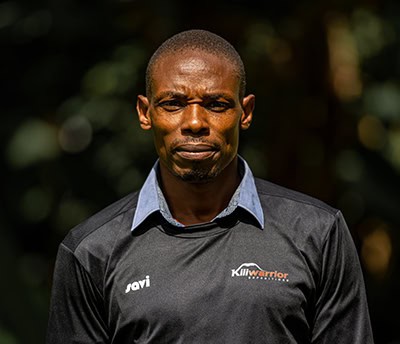 BOAZ
Senior Waste Manager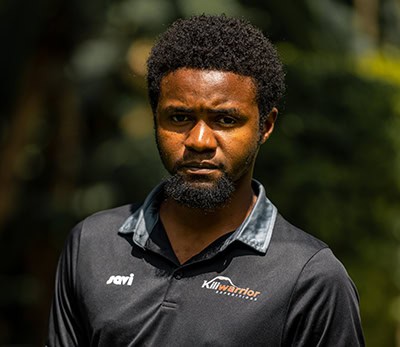 JOHANNES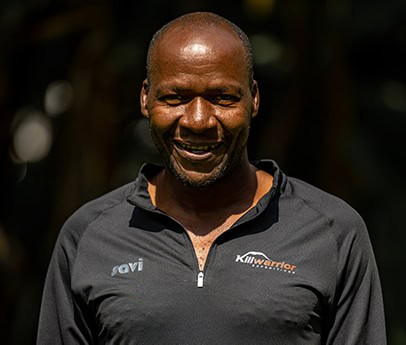 ALEX
Tent Crew and Waiter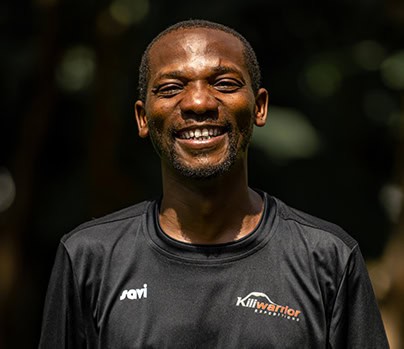 WILSON
Senior Dishwasher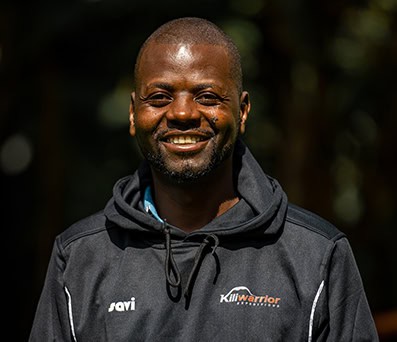 KIBABU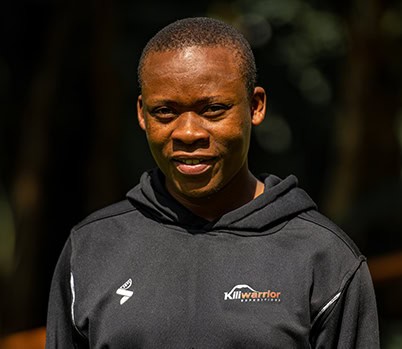 LOMAH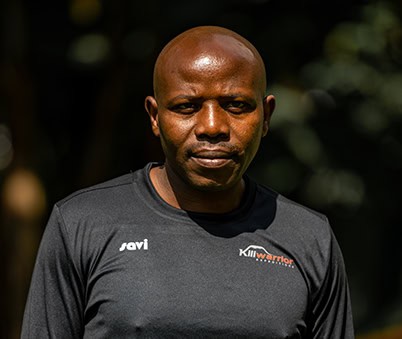 SONGO
Kiliwarrior Expeditions employs its own team of porters and we do not subcontract porters at the gate.
We train new staff in house and have also been employing female team members to climb with us if they wish to.
Our porters carry and are trained to use our safety equipment, which includes: a Pulse Oximeter, Oxygen Cylinder, Hyperbaric Chamber, Automated External Defibrillator (AED) and Portable Stretcher.
Our porters' welfare is our highest priority. We carefully regulate the amount of weight they carry with a maximum limit of 33 pounds (15 kilos) per porter and integrate additional porters free of extra costs if the team's load exceeds this.
We compensate the hardworking porters above-industry-standard wage rates for their efforts.
As we cross the zones of Kilimanjaro, each porter is given the appropriate clothing and shelter for each climate.
The team chefs prepare hearty and healthy meals providing the required energy to complete the climb.
Our porters are granted opportunities for further education, enhancing their skills and facilitating potential promotion to climbing guides.
We conduct daily medical checkups for each porter, and any medical concerns are dealt with promptly. If necessary, we descend for further treatment.
We maintain a strict commitment to ethical operations and porter welfare, with membership in the Kilimanjaro Porters Assistance Project (KPAP), Tanzania Tourist Board, and the Tanzania Association of Tour Operators.
Come climb Kilimanjaro with our team, and make memories you'll treasure forever.