Mt Kilimanjaro – The Pride of East Africa
Deep in East Africa, specifically in Tanzania, the remarkable natural wonder of Mount Kilimanjaro proudly stands. As the world's tallest freestanding mountain, it reaches an impressive 19,341 feet or 5,895 meters. Indeed, Mount Kilimanjaro is one of the coveted Seven Summits, attracting thrill-seekers worldwide.
A Trio of Volcanic Cones
Mount Kilimanjaro showcases three distinct volcanic cones, each boasting its unique features and varied heights. Kibo, the tallest of the trio, soars more than 16,983 feet (5,149 meters) high. Accompanying Kibo are Mawenzi and Shira, towering at 13,000 feet (3,962 meters) and 16,983 feet (5,149 meters), respectively. Although Mawenzi and Shira are extinct, Kibo, a dormant volcano, could potentially erupt again. Its last significant eruption took place nearly 200,000 years ago.
Ideal Time to Visit
Between June and September, the favorable weather offers climbers the clear, warm climate necessary for an optimal ascent. From October to February, the weather remains manageable, albeit cooler. While November's short rainy season introduces unpredictable afternoon showers, the long rainy season from March to May can significantly challenge climbers.
Experiencing Ecological Diversity
Mount Kilimanjaro offers climbers a unique blend of landscapes, climates, and biodiversity across its various climatic zones. As you ascend, you will traverse five distinct climatic zones, each displaying its unique panorama and diverse array of fauna and flora. The vegetation transitions from lush rainforest to barren desert as you climb higher, and the wildlife ranges from elusive leopards to playful monkeys. The breathtaking view from icy peaks to sprawling African plains below will undoubtedly captivate you.
To join one of our expeditions, visit our Contact Us page! For more information about Kilimanjaro, don't hesitate to ask us via the contact form.

June, July, August, December, January, February
Traditionally this time of year is the hotter time of year. This would be a great time to climb in.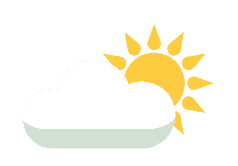 September, October
Traditionally this time of year gets a bit colder, but the weather is still great to climb.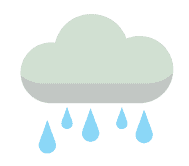 November, March, April, May
Traditionally these months are the rainy season. Trekkers must be aware that these months can be rainy and we recommend being experienced trekkers
BUSHLAND / LOWER SLOPE ZONE
This is the first zone of the mountain.
It can be seen between 2,600 – 5,900 feet. This is the first zone you encounter and contains lots of small villages and farmland where local crops like bananas and coffee are grown. It offers a glimpse of the nearby people's daily life.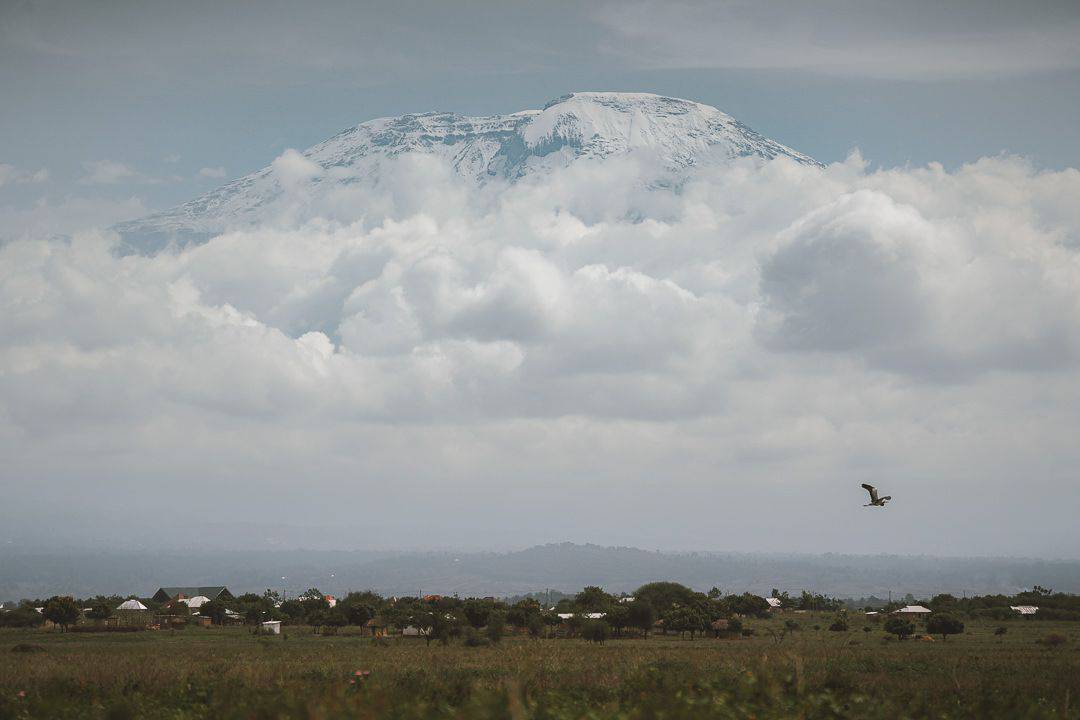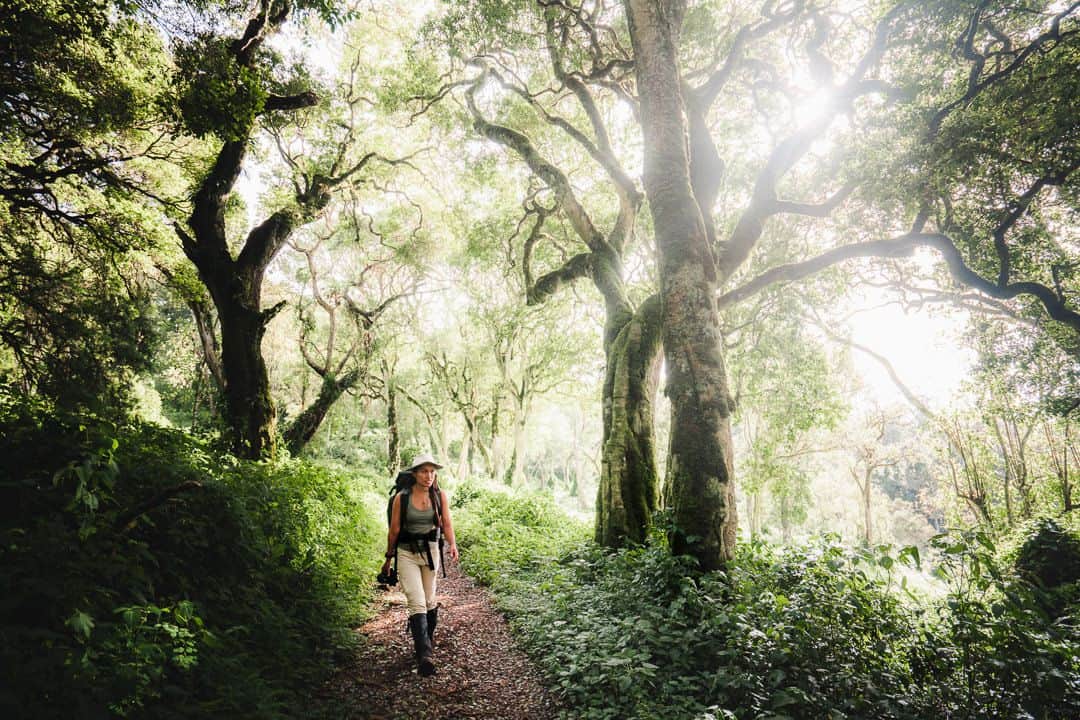 RAINFOREST
ZONE
This is the second zone of the mountain.
It can be seen between 5,900 – 9,200 feet. This zone presents a transition to lush rainforests with tall trees, pleasing songs of birds, and a glimpse of the emerald canopy's Colobus monkeys.
MOORLAND / HEATHER ZONE
This is the third zone of the mountain
It can be seen between 9,200 – 13,100 feet.  The landscape progressively transforms into a rolling heath and moorland, characterized by the numerous heathers, mosses, and lichens decorating the landscape. This zone also boasts of rare plants such as giant lobelias and groundsel trees.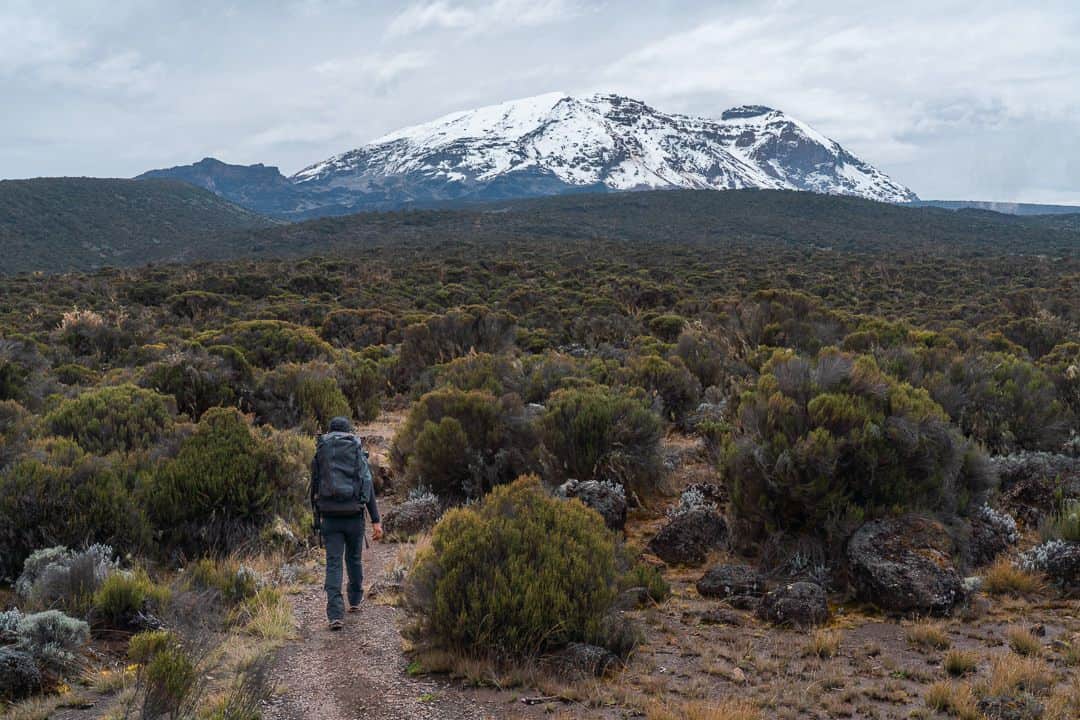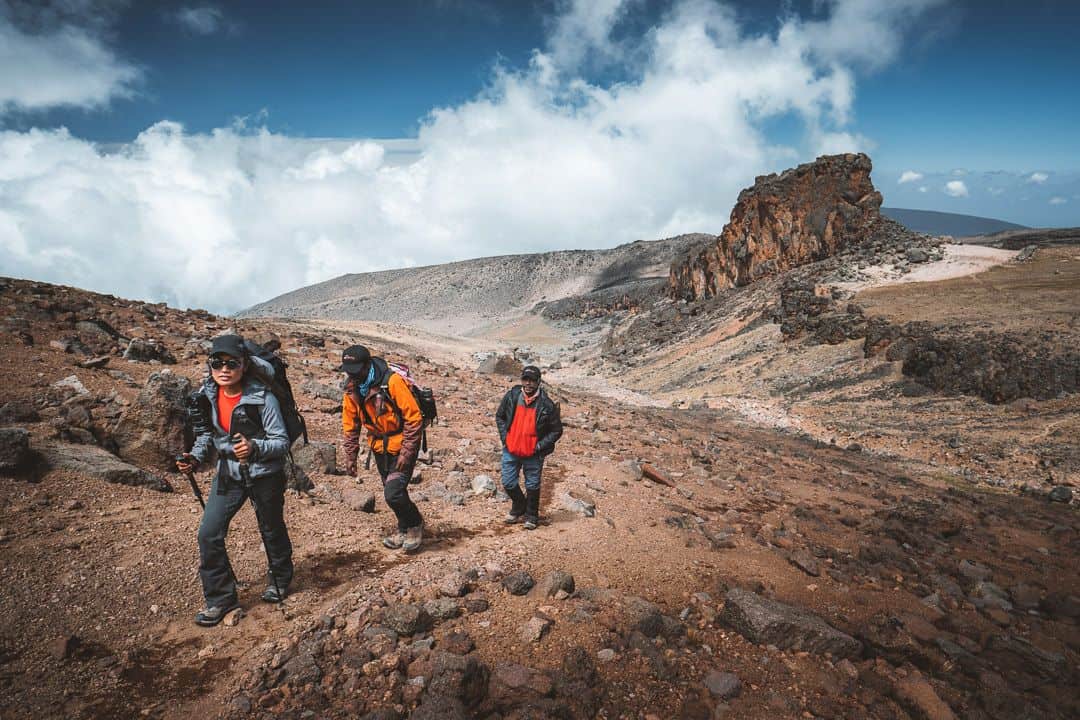 ALPINE DESERT
ZONE
This is the fourth zone of the mountain
It can be seen between 13,100 – 16,400 feet. This high-altitude desert zone offers a stark and rocky landscape with hardy and drought-resistant flora.
ARCTIC ZONE
This is the fifth zone of the mountain
It can be seen between 16,400 – 19,341 feet.
The final zone is the harsh, otherworldly Arctic environment marked with ice, snow, and glaciers.