Lake Bunyonyi
Discover the captivating wonders of Bwindi Impenetrable Forest National Park
Located in southwestern Uganda. This treasure trove of natural beauty is home to one of the most remarkable wildlife encounters on Earth – gorilla trekking. With its dense vegetation, rich biodiversity, and stunning landscapes, this national park offers an exceptional experience for visitors. Let's delve into why Bwindi Impenetrable Forest National Park is a must-visit destination and explore the captivating activities it has to offer.
Gorilla Trekking: A Once-in-a-Lifetime Experience
Bwindi Impenetrable Forest is renowned for its population of endangered mountain gorillas. Prepare for a memorable expedition as you venture into the depths of the forest, guided by experienced trackers. Witnessing these majestic creatures in their natural habitat is truly awe-inspiring. Observe their behaviors, marvel at their family dynamics, and be moved by their presence. This rare and intimate experience creates cherished memories that will last a lifetime.
Diverse Wildlife Encounters:
Beyond the iconic gorillas, Bwindi Impenetrable Forest National Park offers a plethora of other wildlife species. Keep a keen eye out for primates such as chimpanzees, black-and-white colobus monkeys, and L'Hoest's monkeys. The park is also a haven for birdwatchers, with a wide variety of bird species to spot. As you trek through the forest, be amazed by the abundant biodiversity that surrounds you.
Captivating Boat Safaris:
While Bwindi Impenetrable Forest is renowned for gorilla trekking, nearby waterways offer additional opportunities for adventure. Embark on a boat safari along Lake Bunyonyi, located near the park. Traverse the tranquil waters and witness the stunning landscapes that embrace the lake. Enjoy sightings of water birds, including herons, kingfishers, and African fish eagles. The boat safari offers a different perspective and complements the forest experience with a touch of serenity.
Cultural Encounters:
Bwindi Impenetrable Forest National Park is surrounded by vibrant local communities, providing opportunities for cultural immersion. Engage with the Batwa people, the indigenous forest-dwelling tribe, and learn about their traditional way of life. Experience cultural performances, witness traditional dances, and gain insights into their rich heritage. Supporting community-based tourism initiatives helps preserve their culture and contributes to sustainable development.
Scenic Hikes and Nature Walks:
Explore the picturesque trails of Bwindi Impenetrable Forest through scenic hikes and nature walks. Traverse verdant paths, surrounded by towering trees and an abundance of flora and fauna. Knowledgeable guides will enlighten you about the forest's ecosystem, identifying unique plant species, and sharing fascinating stories. Immerse yourself in the tranquility of nature and uncover the hidden treasures of the forest.
Bwindi Impenetrable Forest National Park in Uganda offers a once-in-a-lifetime experience, allowing visitors to encounter mountain gorillas in their natural habitat, explore diverse wildlife, embark on captivating boat safaris, and engage in cultural immersion. Discover the wonders of this remarkable forest and create memories that will forever be etched in your heart.
List of Animals to Spot in Bwindi Impenetrable Forest:
Mountain gorillas
Chimpanzees
Black-and-white colobus monkeys
L'Hoest's monkeys
Various bird species
5 Tips for Gorilla Trekking:
Fitness Preparation: Gorilla trekking involves navigating through dense forest and uneven terrain, often for several hours. It's important to prepare physically for this adventure. Regular cardio exercises such as walking, jogging, or cycling can help build your stamina. Keep in mind that the trek can be challenging, but guides and porters are there to assist.
Right Clothing and Equipment: Due to the dense vegetation, rainy weather, and muddy conditions, appropriate clothing is essential. Long-sleeved shirts and pants can protect you from scratches and insect bites. Waterproof hiking boots offer good grip and keep your feet dry. Other recommended items include rain jackets, gardening gloves (for protection against nettles and thorns), and a hat. Don't forget to pack a water bottle and high-energy snacks.
Health Precautions: Ensure you have the necessary vaccinations for travel in Uganda. Malaria is prevalent, so prophylactics are recommended. High altitude can cause sickness for some, so discuss with your doctor beforehand. Do not trek if you're ill, as gorillas are susceptible to human diseases.
Respect Gorilla Etiquette: Gorilla trekking has strict rules to protect these endangered animals. Maintain a distance of at least 7 meters (22 feet) from the gorillas. Avoid direct eye contact or using flash photography, as both can be seen as threats. Keep your voice low and movements slow. Always follow the instructions of your guide.
Book in Advance: Gorilla trekking permits are limited to minimize disturbance to the gorillas. This means they are in high demand and should be booked months in advance. Keep in mind the best trekking times, which in Uganda are during the dry seasons, from December to February and June to September.
Remember, the goal of gorilla trekking isn't just about seeing these magnificent creatures up close but also about understanding their importance in the ecosystem and our role in their conservation. With the right preparation, your trek can be a once-in-a-lifetime experience that leaves you with a profound appreciation for the natural world.
PACKING LIST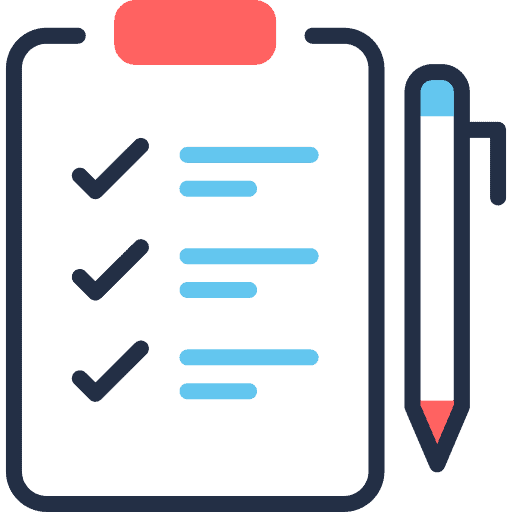 All of our safaris are custom and private. For quotes, it is best to submit an inquiry to our websites contact form. We will reply with general information regarding how we operate our safaris as well as estimates. From there, we can customize and plan your dream safari based on your preferences (number of days, number of guests, type of accommodation, domestic flights, etc).